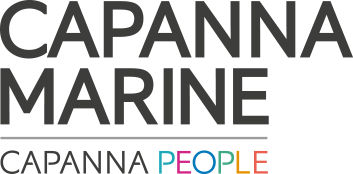 Capanna Marine (formerly known as Ditta Vincenzo Capanna) is the oldest company, since more than a century fully devoted to provide technical advice, survey work and claims handling services to the marine insurance market and to the major players in the transportation and logistics industry worldwide.
Capanna Marine is the Group Company holding both the Lloyd's Agency and the CESAM Average Agent and Surveyor appointments.
In its role of Lloyd's Agent, Capanna Marine handles, from the cradle to the grave, any kind of marine claims arising from insurance policies written by Syndicates within the Lloyd's Market, the most important insurance market in the world, based in London but with global interests.
Being part of the Lloyd's Agency Network – formed of almost 300 Lloyd's Agents located in every major port and commercial centre in the world, duly controlled by the Lloyd's Agency Department at Lloyd's in London (please find an introduction to the Lloyd's Agency Network at http://www.lloyds.com/news-and-insight/videos/2015/05/lloyds-agency-network) – Capanna Marine is capable of providing services all over the world by making use of the Network, but always keeping everything under its control and remaining the only contact for the Client, to the benefit of the case handling process in terms of both successful results and expense reduction.