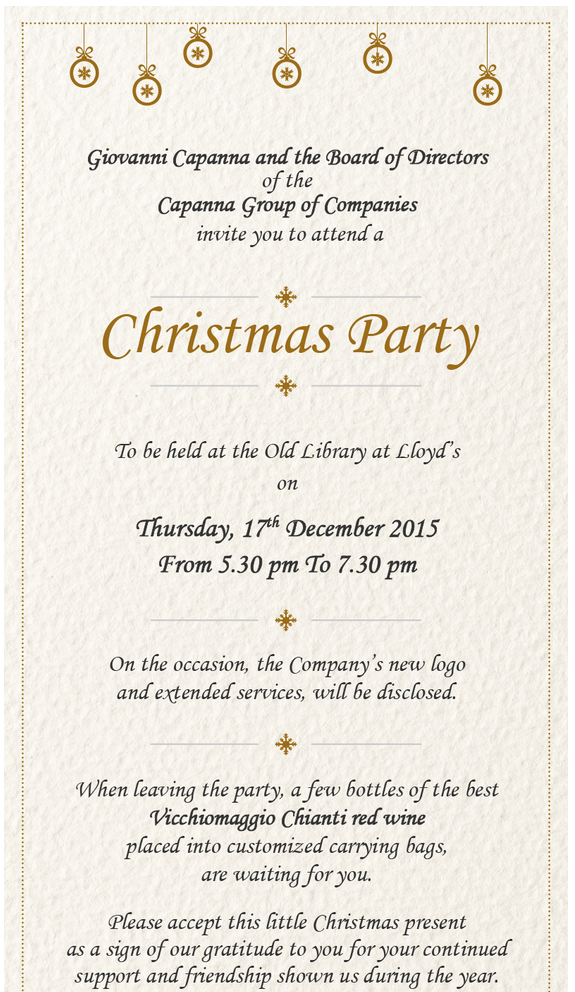 Capanna Christmas Party – 17th December, 2016 at Lloyd's
On 17th December, 2015 Capanna held a Christmas Party at the Old Library at Lloyd's.
Underwriters, Companies, Managing Agents, Brokers, P&I and Lloyd's Agency Dept attended the event.
It was also an opportunity to acquaint the Market on Capanna New Services and disclose the new logo, Capanna People.